Photo Credit:(Left) Brian Degenfelder, (center) Instagram, (right) Instagram
Felony Misdemeanor is an amazing drag queen that has been dominating the Denver scene. She has been performing in the city for over 22 years, bringing her versatile signature drag style to the stage. Her performances are an exciting mix of comedy and cabaret, with plenty of sass and attitude. She has also been known to host a number of events, ranging from drag competitions to themed parties. If you're looking for a night of fun and entertainment, then Felony Misdemeanor is the queen for you.
GayDenver: How would you describe Felony?
Felony Misdemeanor: She's always a lot of fun, but she's like Madonna, she goes through many phases. Currently, I'd say she's Denver's Auntie. Felony was the catalyst for me becoming a complete person. Felony is responsible for helping me become the person I always wanted to be, wanted to express.
GayDenver: Would others describe her differently?
Felony Misdemeanor: Well, they'd probably say she's crazy!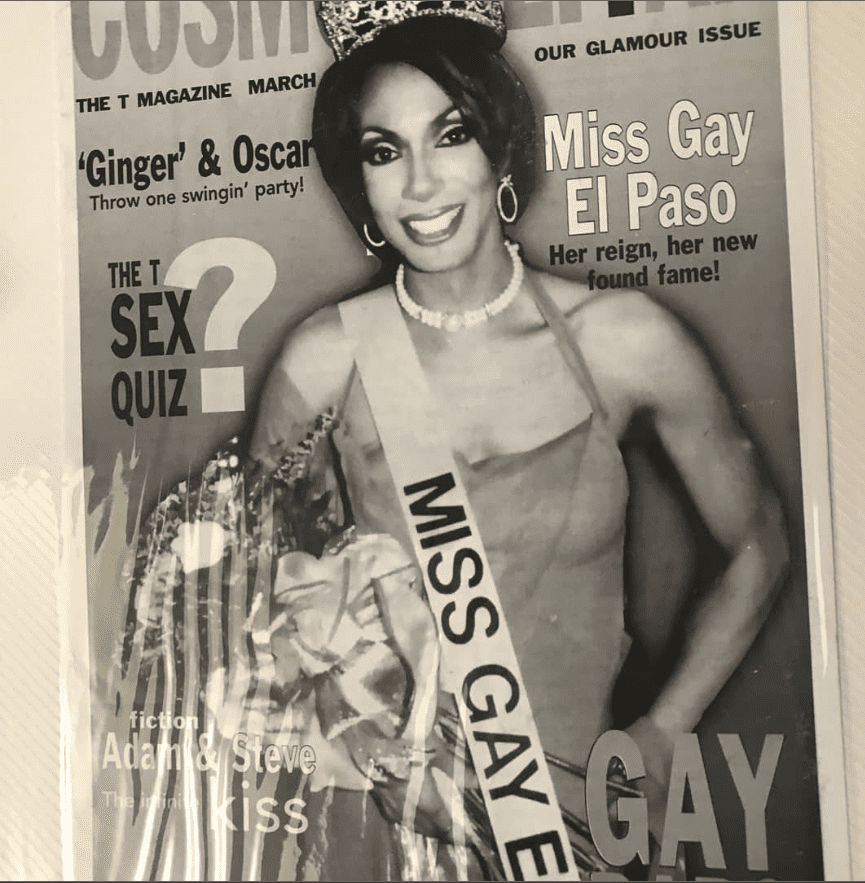 GayDenver: What first got you into Drag?
Felony Misdemeanor: Lucky or unlucky happenstance, depending on where you stand. I never had any interest in doing drag whatsoever. My friend had a bar in El Paso, TX called the San Antonio Mining Company. A queen had dropped out of his drag show, but he knew I loved (love) Janet Jackson. He asked if I would fill in and I said yes. Another queen put me into drag and threw me on the stage. I had so much fun! I had always wanted to be an entertainer; I guess that made me susceptible to the drag bug. I never planned on it but I stuck with it.
GayDenver: What inspires Felony? Both your acts and your persona?
Felony Misdemeanor: My acts start with a song that I have a strong feeling or connection with. The way that I resonate with that number will dictate what happens on stage and the mood I'll set.
Felony's most consistent inspiration is Janet Jackson! I love Janet, I always wanted to be her, I still want to be her! That's the closest I can get. I have a lot of fun with comedy and sexy numbers. It's not easy being funny and not easy being sexy.
GayDenver: What surprised you most about doing drag? The experience?
Felony Misdemeanor: I wasn't prepared at all for the acceptance [of drag]. It wasn't always accepted. The little drag queen in me from El Paso is just delighted to see how far drag and the community has come. The support of the community has been amazing. I try to be my authentic self, wherever I am and no matter who I am with. It's nice to have people, random strangers and friends appreciate and support me. Looking back I would have never expected to come this far.
GayDenver: How has Felony evolved over the years?
Felony Misdemeanor: Back then Felony didn't know anything: about make up or the ins and outs. Back then it was a lot harder to get started. You had to have another queen show you how to do your make up, your hair, and coach you through the business/entertainment aspects of it. Or you just had to learn as you went. We didn't have the online community we do now.
I called myself an 'around the way girl'. Felony was very much a tomboy for the first 15 years. When she stopped trying to please everyone around her, she started to express her sexy side more. Ms. Misdemeanor, the drag queen, has evolved the same way as me, growing more confident and knowledgeable everyday.
GayDenver: You said that Felony helped you find your voice and evolved with you over the years. Can you talk more about that?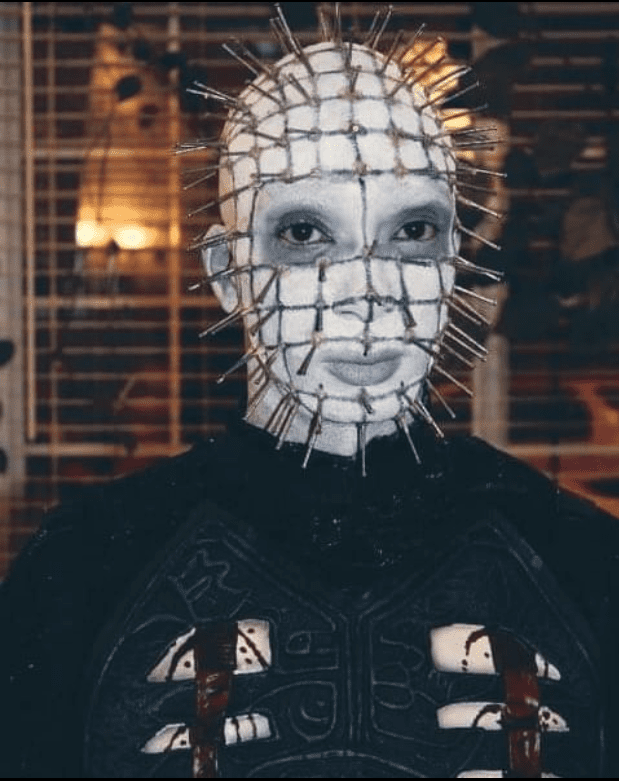 Felony Misdemeanor: Me being naturally an introvert, Felony provided that space and voice to be crazy, do silly things, be sexy and be comfortable doing it. She pushed me out of my comfort zone, and the more that happened, the more Felony took on a life of her own. The more I performed on stage the more I had Felony's confidence in my personal life. My insecurities started to disappear. It's a very circular relationship. If I can have the confidence to get up in front of strangers in make-up and heels, why can't I have that same confidence to be myself? The wig doesn't change who I am as a person. The more I slept on that, the easier it became to be myself.
GayDenver: It's really amazing to see how drag artists develop these personas and develop with them. What's next for Ms. Misdemeanor?
Felony Misdemeanor: We are going to stay booked as hell! I'm working on a birthday party for myself called 420 Faces of Misdemeanor. I'm going to ask all my children to pick a number I've done and perform it. Lili will be traveling the country doing her amazing ballroom thing.
I'm slowly moving toward retirement or at least considering slowing down. It's just too much fun to walk away so easily!
GayDenver: What looks are you most proud of and why?
Felony Misdemeanor: My Halloween looks. I feel like I do good horror. I started out as a pageant queen, in El Paso, to be able to pull off scary girls' looks. My PinHead (Hellraiser) look was really iconic for me. It took eight hours to put together. I used real nails and paper mache to bring it together. Getting all of the nails just perfect was painstaking. That performance was the largest single step away from what I started out as. I performed to Pluto by Bjork, and it brought the house down!
GayDenver: If you could put anything on a billboard what would it be?
Felony Misdemeanor: Felony Misdemeanor, your new Aunt. Book today!
GayDenver: You are the Drag Mother to the Misdemeanor family?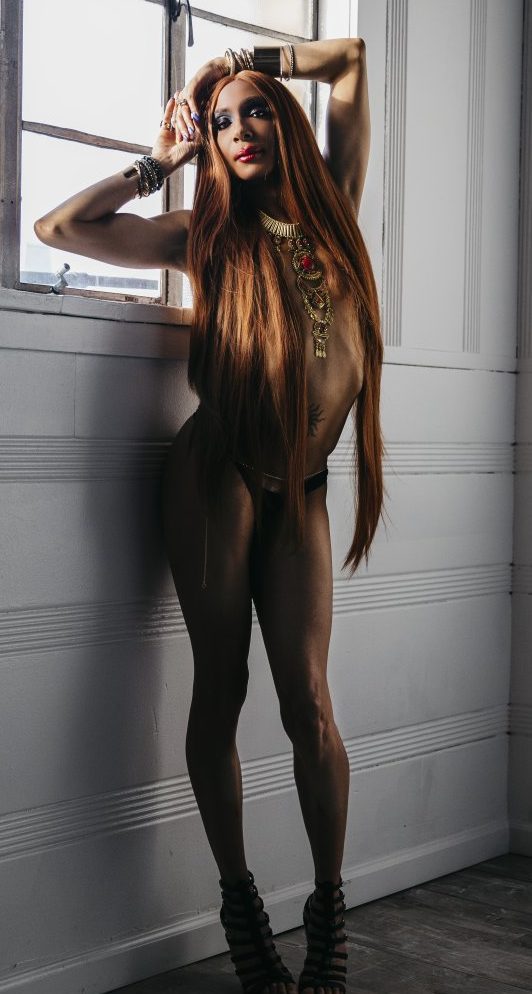 Felony Misdemeanor: I am the founder of the Misdemeanor family. I'm so surprised and blessed to have them. My drag mother in El Paso didn't have a last name, she went simply by Diamond. I'm a huge fan of Missy Eliot but the lightning struck when I was out in front of a 7-Eleven. A sign said 'felony/misdemeanor if you steal', and I just knew that's what I wanted to be my name. One of my friends was expressing a desire to get into drag, she already had a name picked out: Minor Misdemeanor. When I heard that, how could I say no?! It was just the two of us for a very long time. We did have a third, Roxie Misdemeanor, but she sadly passed. I wasn't actively looking to expand the family. Over time though, we grew to nine members!
All my children and I had a personal relationship of some kind before they joined the family. It's not like I was going around asking people to be part of my crew. They all approached me wanting to be a part and that always made me feel great. Especially because they are all so talented and I love them all so much.
GayDenver: What does that entail?
Felony Misdemeanor: I try to get them extra exposure wherever and however I can. I provide that warm, supporting feel of a family…that loving, nurturing relationship that I could have used when I was starting out. It's my responsibility to help my babies with advice, but they usually don't have any questions, they do everything so well! I try to do everything a real mother would do: making them feel bad*@@, confident and helping them mature into what they want to be!
GayDenver: Anything you'd like to say to our readers?
Felony Misdemeanor: I'd like to thank everyone that's ever supported me in any kind of way. If you haven't supported me, I want to thank you for that as well. That forced me to work a little harder.