Anyone that says they don't enjoy a self-care rub-down wither isn't doing it right or lying. Protestant limitations aside there are few viable reasons you shouldn't touch yourself. It turns out that it's very probably good for you. A massive study showing the connection between the male ejaculation intervals, age, and the development of prostate cancer (PC). Prostate cancer Is a serious health concern for most men, so please hold the jokes and snickers to the end.
In 1992, researchers followed 32,000, (mostly Caucasian) men in their twenties, and finished the project 18 years later, in 2010. During the course of the project, almost 4,000 participants (1/8 of them) were diagnosed with prostate cancer (PC).
All the subjects answered questionnaires about their sexual health and ejaculation frequency. Subjects also handed in any available medical records and lab tests, to verify which participants were diagnosed with prostate tumors.
After everything thing was reviewed, here is how the numbers break down:
Men who ejaculated three times a month found 192 cases of PC
Any guys who ejaculated four to seven times a month found 1,041 cases of PC
Men who ejaculated eight to twelve times a month found 1,509 cases of PC
Men who ejaculated twelve to twenty times a month found 807 cases of PC
Men who ejaculated twenty-one times a month found 290 cases of PC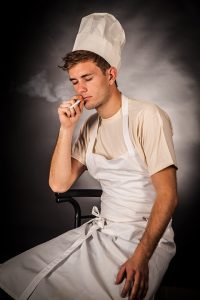 "While our findings should be confirmed in studies that evaluate the potential biological mechanisms underlying the observed associations," prefaced the lead study author, Jennifer Ryder. She continued with,"the results of our study suggest that ejaculation and safe sexual activity throughout adulthood could be a beneficial strategy for reducing the risk of prostate cancer." Source Associated Press
To help make the trends and possibilities, perfectly clear, here a simple recap. The gents who ejaculated at least 21 times every month, in their twenties, were 19 percent less likely to get diagnosed with PC over men you who ejaculated no more than 7 times a month. The men that ejaculated continued to ejaculate often in their forties were 22 percent less likely to get diagnosed with PC.
The basic consensuses seems to be, ejaculate at least 21 times a month while you are in your twenties. As you age, keep regularly masturbating past your forties to continue to lower those chances.
This simple, natural and cheap solution to reducing PC, couldn't be suggested without naysayers. The most prevalent complaints are being pointed out by Siobhan Sutcliffe, a researcher at Washington University School of Medicine in St. Louis. He was not involved in the study. He reminds everyone, "Sexual activity can have some negative health consequences, such as acquiring a sexually transmitted infection."
Well duh. Armed with dandy contraceptives to stop just that type of threat, you can avoid the problem entirely, sex isn't necessary to ejaculate. Sutcliffe is pointing out negatives that don't completely undermine the legitimacy of the possible findings. More studies have to be conducted to understand this reaction in more depth and verify its consistency with different patients with varying conditions and variables. This could be a great start for men's health! I didn't need another reason to but now I have a pretty legit excuse!