The month of June is celebrated as LGBT Pride month throughout the nation. Parades, celebrations, and festivals are held to share and promote respect, awareness, acceptance and equality for the LGBT community. It's like gay Mardi Gras or Spring Break; wonderful parties and spectacular displays are used to celebrate LGBT citizens and their allies.
While it is usually seen only as a consistently extravagant and inclusive party, Pride is also a time of remembrance. We remember the scores of brave people that came before us, blazing a trail to equality and societal acceptance. Scores of unsung heroes have sacrificed so much for the greater good, while many more have been victimized while doing no more than trying to live their lives. On June 12th, another catastrophe tested the LGBT community through what is now recognized at the worst mass murder in US history. Below is the most current information, with a focus on the victim's perspective.
Early in the morning on June 12th, 2016, over 300 people were still partying inside Pulse, a well known gay club in Orlando, Florida. Someone who had exited Pulse some fifteen minutes before the shooting recalled the club still being packed, 'Every room I went into was full. I had to squeeze through the main room.' The night had been nothing but fun and enjoyment.  It was Pulse's weekly 'Upscale Latin Saturdays' featuring three djs, a midnight show and naturally, all the drinking, and dancing possible.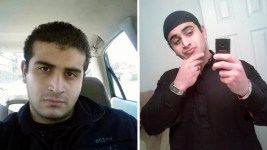 Going hard until the very end, patrons got their final rounds while they still could. Unnoticed, the gunman pulls up in a van, then enters the establishment. Later, the gunman would be identified as Omar Siddiqui Mateen, but for now he was an unassuming and poorly dressed late comer. Shortly before 2 am, armed with an semi-automatic assault rifle, a Glock handgun and a suspicious, unidentifiable device strapped to his chest, he opens fire inside. It is still unclear how he entered so easily as there were security posted at the entrance.
It wasn't clear what was happening at first. Some thought it was part of the music, while others didn't even hear it. Reggae music was playing during his entrance and some thought the sound was fireworks. John Alamo, a survivor, stepped out of restroom in time to see Omar firing into the crowd.
"You ever seen how Marine guys hold big weapons, shooting from left to right? That's how he was shooting at people," he said. "My first thought was, oh my God, I'm going to die," Alamo said. "I was praying to God that I would live to see another day."
Another stunned patron, Eddie Justice, texted his mother as the lead started flying. 'Mommy I love you, in the club they shooting.' His mother, Mina Justice, was still very much asleep and sent him more messages, none were answered quickly.  As Omar fired into the densely packed crowd, panic broke out. many people ran to the bathrooms, patio, or tried to hide in random nooks like the dj's booth. Once the music was cut, Mateen could be heard yelling and chanting in a foreign language over the screams, pleas and shots. As bullets filled the air, Jon Alamo saw chaos ensue as the firing wouldn't stop, it seemed to last forever. A bouncer pulled down a partition separating the performance area from the employee area and exit. Alamo and others dashed to freedom and were able to make it out.
While many people are able to escape, many were injured, killed or trapped. The gunman stepped back outside to see what was happening. An officer had shown up and the two exchanged fire while Mateen barricaded himself inside. All of this happened over the span of only ten to fifteen minutes. Mateen had been focused on his first volley, securing the entrance and firing at police. Anyoone with a phone was posting videos, or calling or texting someone.
Police were receiving multiple reports on the situation from, people trapped inside, and those that were fortunate enough to escape. Among the callers was Mina Justice. Her son had finally been able to text her back with an update at 2:07 am. "Trapped in bathroom. Downtown. Pulse. Call police," was his message. A minute later he confessed, "I think I'm gonna die." He stopped responding to his mother's hectic attempts to check on him. Pulse posts the warning, "Everyone get out of Pulse and keep running."
The police knew that there was a lone gunman in the club, they knew there were at around five or eight people in the main room with Mateen and at least twenty five hiding wary of potential explosives, booby traps and the device on Mateen's chest. A task force of the SWAT team, a specialized armored vehicle and local police were organized. After arriving, a bomb reconnaissance robot was sent in. A battery was seen by a body and it had to be assumed that the bodies may have been rigged to explode. This meant paramedics were restricted from the area until it was secure.
As 2:49 am rolled around, the police were securing the area around the club. Eddie justice was able to communicate a little more with his mother. She told him that the police were there and they would save him soon.  At 2:49, Eddie texted, " Hurry, he's in the bathroom with us. He's a terror". She asked him for a confirmation that the shooter was there with him now, she got the response, "Yes". This is the last time she heard from her boy, it has been over fifteen hours. For the full transcript click here.
When Justice sent his last text, more emergency vehicles and personnel were being called. There were not enough ambulances available so some of the wounded would have to be transported in squad cars. The bomb and hazardous material squad arrived around 3 am as well. Authorities had everything as ready as they could.
Member of Orange County Sheriff's department Credit: Phelan M. Ebenhack/Associated Press
At 5 am, the risk was getting too high for the hostages, action had to be taken. The police used a BEARCLAW tactical unit and set off two distraction devices that flash incredibly bright lights and deafening noises. While the devices were in effect, the armored vehicle was driven through a wall. The final gunfight involved the lone 29 year old gun man and eleven SWAT members. It is believed no further civilian harm was done. Mateen was shot and pronounced dead at 5:52am. No officer on the team that engaged and subdued Mateen was seriously injured. Thirty hostages were rescued. There were no bombs anywhere.
As of now June 13th, 2:34 am, there are fifty dead and fifty three injured. There is a list on the city's official site where they are putting the identities of the dead as they are recognized. A nearby hotel is being used as a staging area for families and friends looking for evidence of their missing. Mina Justice is among those waiting and hoping. Across the nation, candle light vigils were held in honor of those taken in this senseless violence.
Mateen is an American citizen with a spotted past, his previous brushes with the FBI would make anyone think he would be watched or restricted. Despite mental issues and potential radical ties, he was able to buy both his guns legally and has worked as a security guard since 2007. While he was Muslim, his ex-wife and father said he wasn't a radicalist. Mateen is a disturbing figure, surrounded by mysteries that we will uncover soon.